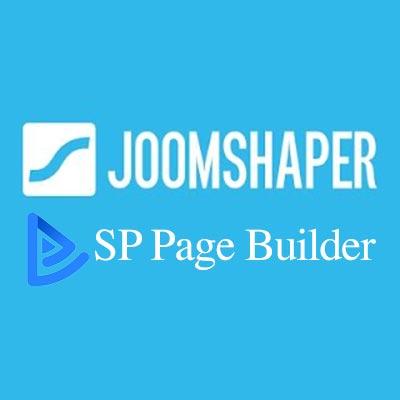 One Stone Web utilizes SP Page Builder on Joomla! based websites
SP Page Builder: Flexible, Powerful Website Design
SP Page Builder is the #1 Joomla Page Builder
SP Page Builder is trusted by a quarter million websites worldwide. This Joomla page builder is an extremely powerful web-building tool. Its power and flexibility are why we use SP Page Builder for our Joomla! Websites. It helps us make our client's website dreams come true in a powerful, cost-effective manner.
Here is a list of reasons why we love SP Page Builder:
It Creates Fully Responsive and Mobile Friendly Websites
Websites are automatically created as fully responsive and mobile-friendly. SP Page Builder uses Bootstrap 5 to create websites smoothly and efficiently.
It offers groundbreaking responsiveness controls that empower One Stone Web to make websites fit for every device. While editing, it allows us to view your site right on-board with the built-in mobile, tablet, and desktop views to check the responsiveness and tweak if required.
Create Complex Row-Column Structures
With SP Page Builder, our creativity knows no bound. It's possible to build any layout our clients can imagine.
Adding rows, columns, nested columns, and inserting addons can be done quickly and efficiently. Adjustable margins, padding, and gutters (horizontal spacing ) allow us to craft a perfect layout. These can also be removed to create a website with a 'solid' look to them.
Multilingual Support
SP Page Builder offers 100% freedom in languages. Whatever may be your site language (including Right-To-Left scripts), the SP Page Builder will create a perfect website that works natively.
On-Page Access Control Level
Utilizing ACL (Access Control List) support, you can control the accessibility separately for each page or a single Addon for different user groups.
This functionality empowers you to show/hide any page or element for specific types of users. This can play a crucial role in better site management and protecting privacy.
In Addition, There Are Many Other Features To Create Just About Any Website
Re-engineered Media Manager
Amazing Shape Divider
Every Available Google Font With Customizable Styles
Custom CSS for Each Page and Element
To see how we can help you with any of your website needs, visit us at https://onestoneweb.com, contact us at This email address is being protected from spambots. You need JavaScript enabled to view it., or call us at 815-213-2479.

One Stone Web is a Tucson, AZ web design company that strives to develop brilliant websites for our clients throughout the U.S. Our desire is to deliver a professional service with the personal care our clients deserve so that we deliver a custom website that exceeds their expectations. All of our work is done right here in the USA.